1 Hr Certification
Get Certified online right now!
1

Watch the video

Watch Our Online Oregon Concealed Handgun Certification Video.

2

take the test

Complete in Less than 1 hour!
hungry for MORE?
GET OUR FREE TACTICAL TRAINING NEWSLETTER
See what real people are saying
Awesome program very thorough and easy to understand and follow online video, great customer service willing to answer any questions and willing to resolve any issues in a quick timely fashion I rate this site A+++ out of 5 stars this is definitely 5 star service I will pass the word on to friends and acquaintances on how great this program and process works. :)
This was a great class with good information, visuals and helpful tips. The online video is a testimonial for people that have a busy work schedule and family. This took about an hour and a half to complete. I received my certificate within an hour by email and have a hard copy in the mail. I would recommend this to anyone interested in getting their permit. Great review! Thanks Dave.
I recently took the Basic Safety course at Onlinegunschool.com. I have possessed a CHL permit in Oregon for five years, but I have been an avid pistol shooter for about 20 years using both revolver and semi-auto pistols. I found the course to be extremely informative. Topics were covered in great detail, without wasting time. I feel the instructor covered the use and safe handling procedures in a method that both novice and experienced shooters can learn from. I like the way the instructor covered each topic with demonstrations and explanations. I have suggested to people pursuing a CHL to take this course.
Thanks for helping me get my CHL Certificate. The class was fast and very easy to understand, great customer service and fast response from David when I had questions, the price is very reasonable compared to others, I will definitely recommend all friends and family. Again thanks for the positive experience.
The online class was very convenient, watch the instructional video at your own pace, pause or re-wind as needed. No trying to find a class that fits with your schedule, no driving, no hassle. Upon completion choose to have a certificate mailed or opt to have delivered to your e-mail and print it out yourself. My certificate appeared in my in-box promptly so I could print it and save a digital copy.
Thanks for offering this online class for the CHL. The information you provided in the video was straightforward and easy to understand. The certificate came in just two days like you promised. Your class made me feel more competent to carry and use a handgun and I really appreciate how convenient it was to take the class at home and at my own pace.
Thanks again,


Honored by every County Sheriff in the State of Oregon
100% Money Back Guarantee
Nationally-Certified Instructor
No Risk Certification
55 minutes
Satisfies Oregon CHL Law PER ORS 166.291
$45 – And you're DONE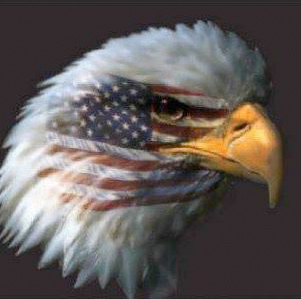 Get Your Certification for Oregon CHL and Other States
At Onlinegunschool.com, we stand behind a 100% Money Back Guarantee! Your get immediate access to your printable certificate, a downloadable PDF version, plus an emailied PDF file attachment. If there is any issue or problem with your certificate, or while applying for your CHL, we will remedy the problem for you on your behalf, no matter what! We believe in quality customer service and education and will settle for nothing less when our customers are concerned. We strive for 100% customer satisfaction. If you experience a problem, please contact us.